Synopsis
The multiple award-winning feature documentary pays homage to the musicians who courageously returned to their hometown of New Orleans after the devastation of Hurricane Katrina.
Film Credits
Starring:
Terrell Batiste
Otis Bazoon
Shelton Shakespear Alexander
Lionel Batiste
Jesse Boyd
More Information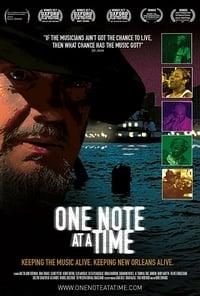 Rating:
PG
Parental Guidance
General viewing, but some scenes may be unsuitable for young children. A PG film should not unsettle a child aged around eight or older. Unaccompanied children of any age may watch, but parents are advised to consider whether the content may upset younger, or more sensitive, children.
Advisory:
mild bad language, drug references
Country:
United Kingdom, United States