Synopsis
Before there was Coachella, underground DJs inspired a movement with Northern Soul. When awkward John Clark is introduced to the feverous energy of American Soul by new friend and local DJ, Matt, they both begin to dream of a more exciting life. But will the scene's underbelly keep them trapped in their boring town, or will the music land them where it all began?
Film Credits
Starring:
James Lance
Joshua Whitehouse
Elliot James Langridge
Lisa Stansfield
Steve Coogan
Antonia Thomas
Ricky Tomlinson
More Information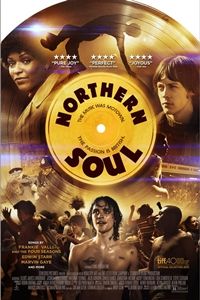 Rating:
15
Suitable only for 15 years and over
No one younger than 15 may see a 15 film in a cinema. No one younger than 15 may rent or buy a 15 rated video work.
Advisory:
strong language, drug use, sex